Why is there such a buzz about Market Research?
We are living in the age of information, where knowledge is easily accessible to the majority of individuals. While it provides a good edge for the growth of their businesses, it also has a challenging aspect to it.
That is, the same accessibility of knowledge is also available to competitors as well.
Under such a scenario, it is imperative that businesses carefully collect data about their target market and use it to leverage their marketing efforts and branding strategies. The process that we follow to do the aforementioned is what we call market research.
Now, let's discuss market research in depth.
What is Market Research?
Market research means an effort to gain insights about your target market, competitors, and the audience – their needs, and preferences.
To elaborate, market research is the method of collecting data and information about your customers, target audience, and the buyers' likes, dislikes, needs, and desires. It's about knowing how valuable your products or services are perceived by your desired audience.
Why is Market Research Important?
Companies who lead their respective industries know how valuable market research is. They take care of their brand image and continuously work on improving their offerings. Here are five reasons why market research is so important:
1. Helps to identify opportunities
Do you know what a good opportunity looks like?
It's meeting the unmet demands of a community.
Understanding the needs and the preferences of your customers, and especially the unmet needs of the target audience, can give you a competitive edge and the pioneer benefit.
Conducting market research can help you discover the untapped potential in a market by analyzing their needs that are not being met currently. This can help you develop a great product right in time to lead the market!
2. Examines market size
Before you launch a program or a product, it's important to have an idea about the size of the market that you are targeting.
This means, observing the overall market in which your product is to be sold, identifying its subgroups and segments as well as their preferences and distinctive features.
You can also study your market and gather useful information by keeping an update about the societal trends of each segment and subgroup of the whole market. The demographics play an important role in identifying interests and in building a concrete launching plan.
3. Helps analyse competition
Competitive analysis is essential to enter a market with a bang! and even to stay in the market for longer…
Market research helps you determine the strengths and weaknesses of the competitors within your market. Consequently, it helps you devise strategies that will provide you with a distinct advantage from those of competitors and will help you have your leg up from them.
Quick market research about your competitors will tell you about their services, products, marketing techniques, location, and pricing, easily. On the other hand, thorough market research will help you identify their unique strategies that you can further exploit to leverage your own benefits.
Expert Tip: Take notice of your competitions' advertisement, literature, and promotion schemes by going through their newspaper, websites, and newsletters.
4. Builds distinctive value proposition
Your value proposition reflects your promised value offerings to your customers should they decide to buy from you. Market research involves analysing your market's needs and desires. The results help you form a strategic value proposition that helps you connect to your audience on an emotional level – helping you to develop strong feelings of trust!
Expert Tip: Start by developing a focus group that can work on the collection of useful and relevant information from your potential clients. They should be asking them questions about what qualities they would ideally look for in a particular product/service.
5. Aids in decision-making
Market research is essential to help you make informed decisions. Without knowing your audience or their preferences, how could you
Predicting the consumer behavior is by far the most crucial step in making decisions.
Expert Tip: You can even observe different groups for some time to answer questions like what they talk about, what they do, and where they go, to have a better understanding of their habits and interests.
Types of Market Research
There are many methods of getting feedback from the customers depending upon the nature of your service or product.
Employees are people who have direct interaction with the customers. You can learn a lot from your employees about your customers' needs and preferences.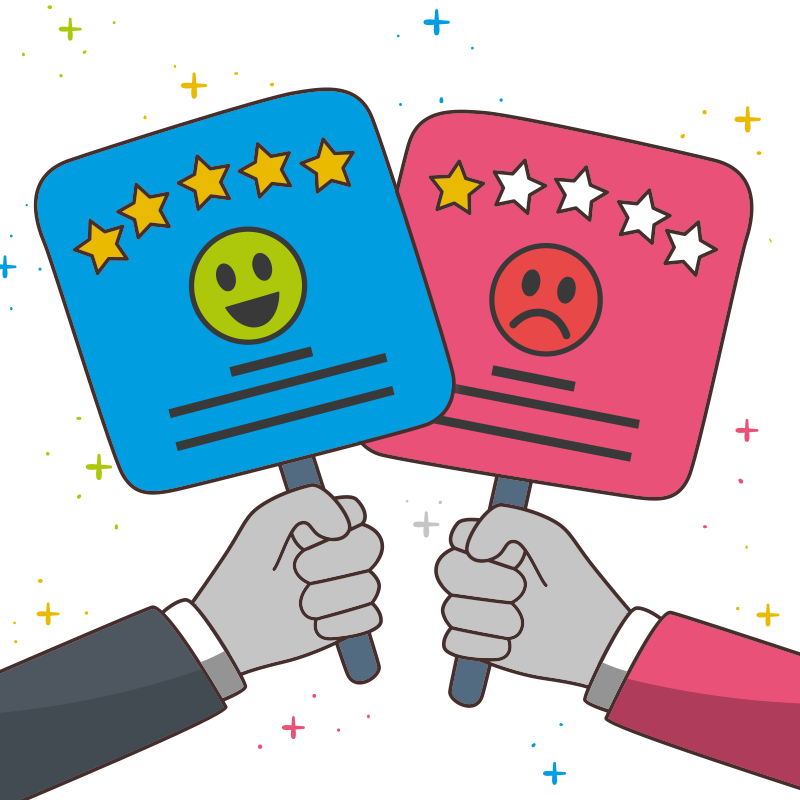 Feedback cards could also serve as a great source of feedback. Most customers like to write about things they like and don't like.
Competitors could serve as a great source of information themselves. Thorough research can help exploit their weaknesses and help you get through the top of the market.
Customers are the best source of information providers. Asking them directly about your service and their experience at your place can unlock a lot of hidden potential in your business.
Archival Records are another great information source. What people buy and what they don't should be documented and preserved for future demand understanding.
Digital Insights are the best source of keeping up with the current trends in the market. Analysing insights can reveal a lot of patterns and shopping behaviors of specific demographic groups that companies can use to center their marketing efforts on.
Focus groups, Telephonic Interviews & Mails can also prove to be beneficial methods of collecting audience-specific information.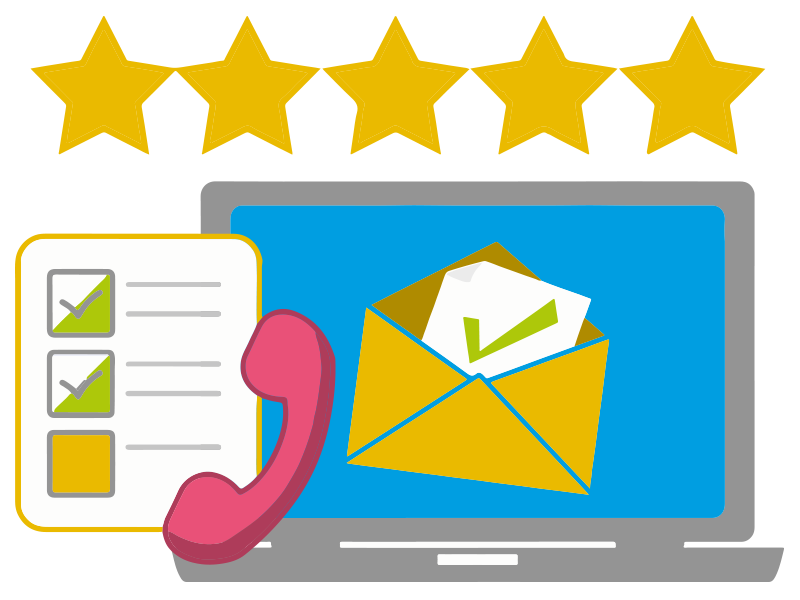 Survey Forms, especially automated feedback systems like Grohawk, can aid you in conducting surveys, compiling the results, and even in driving referrals!
Conclusion
To conclude, market research is like a guiding star for making fruitful business decisions. One just can't deny the power of data in this digital age. The market research gives you consumer insights that prove to be highly beneficial to keep growing your business.
Here is a brief summary of the five absolute reasons that we discussed, that make market research so important in a business landscape.
Market research is important because it helps you identify opportunities for launching new products/services and even revamping existing ones. It also makes examining the market size and specific demographics easier. Analysing competition is just not possible without adequate market research. Furthermore, market research makes the development of a unique value proposition and decision-making easier and effective.
There are certain methods that companies employ to conduct market research and we discussed quite a few them briefly. The most important of them all is to collect survey and feedback directly from consumers who are to experience your offerings. The best way to do that is using an automated customer feedback like Grohawk.
To know more about Grohawk and the work we do, please feel free to contact us via email info@grohawk.com
Also, you can explore more by signing up for free here