Just thinking to care about your customers isn't enough. You need a CEM software to record & analyse customer sentiment to act accordingly!
Customer Experience (CX) has been a hot topic among companies for decades. It is a proven fact that when you provide better customer experience, your customers continue doing business with you and, in fact, bring in more customers. This ultimately results in increased annual profits and a high growth rate of the company.
On top of everything else, when your loyal customers experience better and improved services from your company, they turn into brand advocates. Their valuable feedback helps you make significant improvements, and they eventually become a part of your company's success.
High competition in the industry calls for better strategies to compete with them. The provision of exceptional CX is one of the most critical elements in gaining a competitive edge over others.
Delving into more detail, providing better CX than your competitors enables you to retain first-time buyers and turn repeated-buyers into loyal customers. 
What is CEM software? 
CEM stands for Customer Experience Management. A CEM software simply automates Customer Experience aka CX management. It is focused on improving customer experience using various programs and features that we will be discussing later on in this blog. 
Managing Customer Experience incorporates all practices related to meeting and exceeding customer interaction. The goal is to retain buyers and eventually improve loyalty and advocacy.
CEM software measures customer experience using various customer satisfaction metrics like NPS, CSAT, and CES. These metrics help organisations listen to their customers in a systematic way. Afterwhich, they're able to make the right decisions – those that work in favour of their business.
CEM software also manages interactions and communication with customers. It tracks and maintains customer records and details which we use for gaining customer insights.
CEM software often uses omnichannel to interact with customers and keep them engaged with your brand. It also generates leads which can further be used for marketing purposes.
Better engagement = better sales = higher profits
Popular Features of the CEM software
Some typical features that all CEM software mostly have are explained in this section. When buying a CEM system, look for the one which provides a maximum of these features.
Measures Customer Satisfaction Metrics 
CEM software calculates customer satisfaction metrics like NPS, CSAT and CES. The scoring is done by customers on a numeric scale.
It calculates current scores and also gives you a comparison of your scores over the past years. This, in turn, helps you know if your current business strategies are working well or not. 
NPS
Net Promoter Score (NPS) calculates an average of your customers who are willing to recommend you to others. Calculating NPS has numerous benefits. A few of them are listed here. 
It gets easier to identify and engage with your promoters, passives and detractors with a CEM system. It is crucial to identify detractors in order to engage them and make up for their bad experience. Interacting with passives help you turn them into raving fans and encouraging promoters to refer you to others will give a boost to your company finances. 
CES
Customer Effort Score (CES) gives an overall measure of the effort your customers put in to accomplish a specific interaction with your brand. Lower effort scores mean your customers will return happy.
CEM measures the score and tells you what problem a customer might be facing so you can rectify it real-time. 
CSAT
Customer Satisfaction Score (CSAT) shows how much your customers are satisfied with your products and/or services. With CEM software, you get the data presented in the form of tables/charts that help you make right decisions efficiently.
Since companies engage with different types of customers differently, CEM can prove very valuable to help you differentiate satisfied and unsatisfied customers.
No matter what kind of metric you choose for your company, it is crucial that you use the survey results wisely.
By the time you get a report ready manually, the out-dated data and the chance of human error combined produce in-efficient results. CEM software helps you take maximum advantage of the survey results by giving real-time data quickly for your action. 
Aids in Mapping the Customer Journey 
Customer Journey Maps are a way to identify your customer touchpoints to improve customer experience across each one of those points. CEM comes handy to get customer feedback to know their point-of-view about the specific interactions with your brand. 
CEM helps you close the 360 customer feedback loop. Since it's the customers who walk the actual customer journey, knowing their experience is vital in making the process more satisfying for them. 
Records Database
Recording customer details are essential for so many reasons. Firstly, it helps you understand clients better. It gives insights into their demographics, buying habits, and repeat-purchasing. This way, you can devise better product placing and pricing strategies.
The database is also used for marketing purposes. Emails and other contact information could be used to send personalised deals and offers.
CEM software makes recording and using customer databases easy and convenient. All information is stored in an organised manner which can be used effectively in the hour of need.  
Designs and Optimises CX plans
The whole designing and optimising CX strategy game is dependent on customer feedback. One task that every CEM software accomplishes is fetching and analysing customer feedback which serves the purpose.
Customer suggestions, complaints, recommendations and basically everything that a customer has to say is used to plan, design and optimise the CX plans of any company. In fact, many long-term business goals are also set on customer feedback. 
Organises Customer Requests
CEM systems keep track of customer conversations and assign them a ticket number. This feature allows companies to respond to each and every customer query and make sure nobody gets neglected.
The ticketing system also streamlines processes. Many customers contact companies and help desks with complaints which require further actions. The assigned ticket makes sure the complaint doesn't go unnoticed and keeps track of progress made on it. 
Helps in Team-building and Task alignment
Collaboration between team members and different teams within an organisation is made more accessible with CEM software. The communication tools available in the software package helps connect team members and improve productivity.
Some software systems have built-in functionality to align and assign tasks and monitor the progress. Hence, work gets faster and seamless. 
Customer self-service
One of the most beneficial ways to reduce customer effort and return clients happier is to provide means of self-service. Nobody likes to call a customer representative to ask a mainstream question; let alone waiting for the call to get connected in ages. The era has shifted consumer psychology to get results instantly without having to wait for somebody else.
CEM software can help you achieve automation in various places where customers can self-serve. These may include presenting FAQs, live-chat, etc.
Provides Reports, Analytics, and Graphs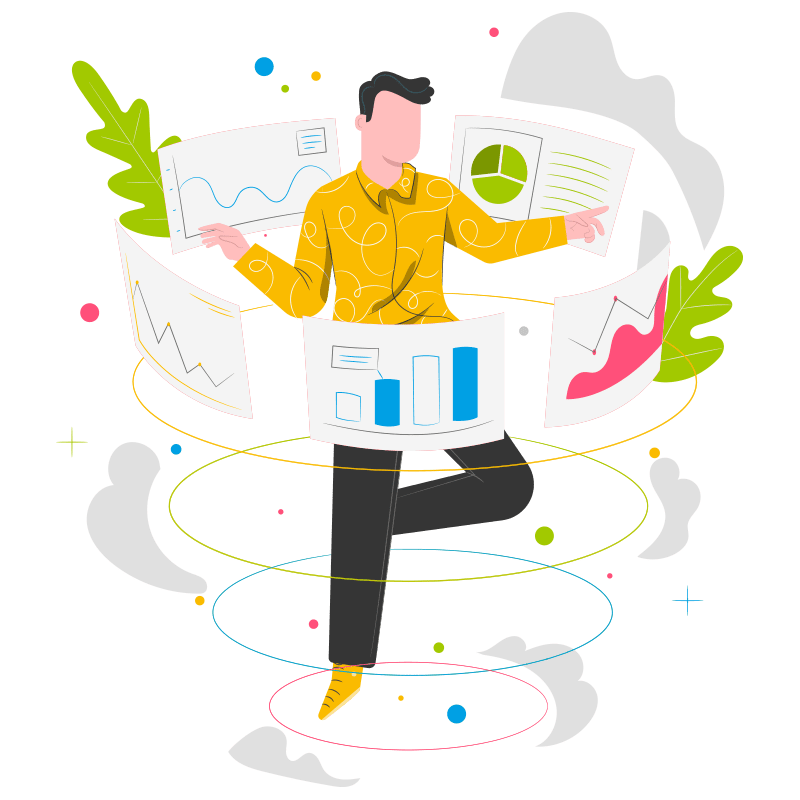 This feature again relates to customer feedback. (Sense the importance of topic!)
Feedback is the best way to know what your customers think about you. Collecting and analysing manual surveys sounds very off in this digitised era.
One of the many reasons is that a manual feedback system is slow and possesses chances of human error. An automated customer feedback system like Grohawk collects customer feedback, turns the survey results into actionable insights ready for panel review. You can read more about manual feedback system vs automated feedback system here. 
Coming back to the topic, the CEM system works on the same pattern as an automated feedback system. It analytically measures and reports customer survey data. It eliminates the chances of errors and biases.
Benefits of the CEM Software 
After knowing the features of a CEM software, let's explore its benefits. 
One-Stop Solution
CEM software offers a one-stop solution for all CX related needs of a business. It has the ability to combine multiple different processes into a single solution. It takes care of KPI measurement, monitoring, budgeting, risk management, forecasting, communication and much more!
Easy to Scale-Up
Since CEM software is fully automated, it doesn't take much of an effort to scale-up the processes. A task that you're doing for two hundred people can be done for a thousand people without compromising on quality or speed. 
Effective Interaction with Clients
CEM software segments customers based on their feedback which helps you carry out meaningful and useful interaction with each type of customer segment.
CEM offers efficient communication tools using which companies can interact with customers real-time saving on extra costs and resources. 
In the last section, we established that CEM software offers a ticketing system and some excellent communication tools. Both of these features help companies respond to clients faster. The process of resolving complaints also becomes quick. Immediate responses from companies eventually add to customer satisfaction and retention.
Reduce Churn Rate and Attain Customer Loyalty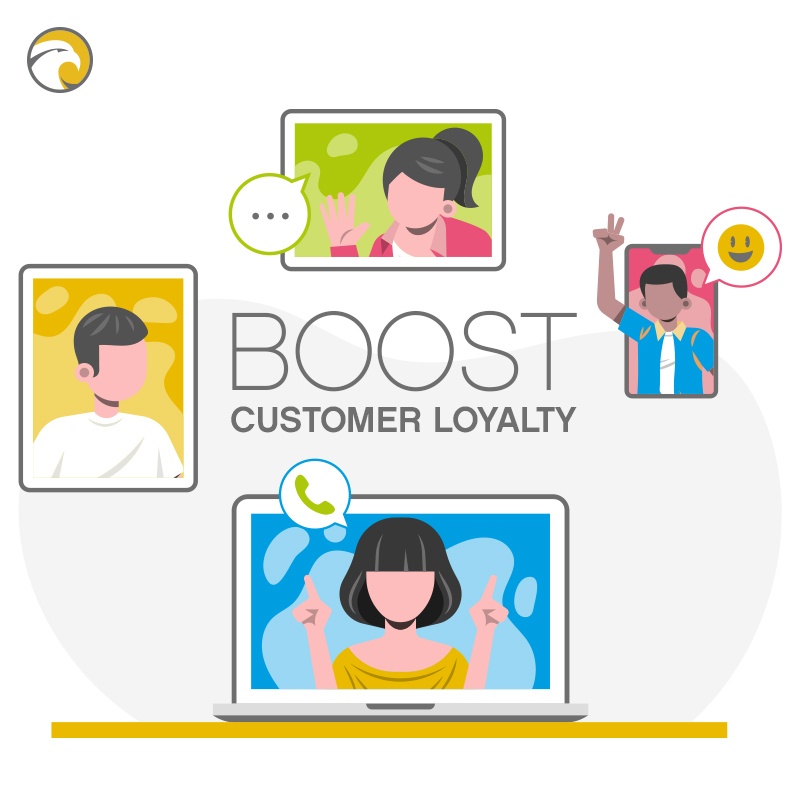 Since CEM software works to get customer feedback, it greatly helps you make improvements to make customers happier. Happy customers tend to churn less and become loyal to the company. 
P.s here's how to deal with tricky customers and turn then into happy brand advocates
For further reading: How to measure customer loyalty? and ways to 5 ways to strengthen customer loyalty
Drive Referrals
Exceeding customer expectations by using customer feedback effectively turns them into your raving fans. Raving fans drive more referrals by positive word of mouth marketing. References play an important part in boosting company profits. This is because acquiring new customers is more costly than getting referrals. Also, positive word-of-mouth acts like a free advertisement which is more powerful than paid and forced ads. 
GroHawk can help you!
GroHawk Customer Feedback Insights analyses free text from billions of feedback responses in seconds. Our proprietary AI technology identifies sentiments relating to business functions helping you implement smarter actions around what actually matters.
Our sophisticated machine learning algorithms will help you to discover themes across your business. From new trends and exciting responses to bringing your attention to potential areas of concern, GroHawk Insights will allow you to be one step ahead at all times.
GroHawk allows you to carry out a tailored 360 CX process that allows you to actually hear what your customers are saying about you and how they feel about particular areas of your business. This allows you to engage on a level which relates to them and tailor your offering to what is being expected. Re-aligning expectations is a sure-fire way to increase buyer loyalty and lifetime value.
When you have successfully identified your brand ambassadors via 360 CX you will be able to prompt them to share their sentiment with their wider networks. This will lead to driving intimate, active referrals straight into your pipeline – from your existing customers who are actively using your platform.