Customer Service channels have significantly evolved over the past few decades.
Today, there are a variety of ways a customer can reach out to companies and have their issues sorted within no time. In business terms, all such ways of customer interaction are known as 'customer service channels'. Prompt and outstanding customer service can immensely impact the customer's experience and add to a company's competitive edge.
Exceptional customer experience across all customer service channels and throughout the customer journey can even turn dissatisfied customers into promoters. Therefore, we thought of collating all the customer service channels that can help you manage customer service requests more effectively and greatly improve the customer experience.
Customer Service Channels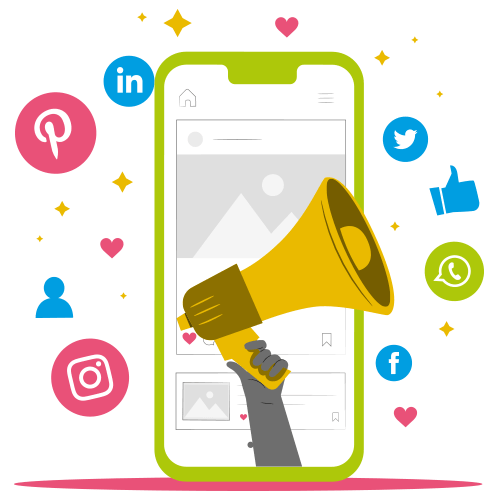 Social media can prove to be a vital tool for organisations of any size. In the digital era, its one of the most competitive customer service channels to interact with customers.
However, just being present on social media by opening up new Twitter and Facebook accounts and leaving them idle won't help.
Honestly, that is even worse!
An empty or static social media page is like an empty shop – why would your customers want to visit? Actively share relevant content and develop a social media presence to interact with customers online.
Such timely engagements will also help you earn customer trust and build the right team to respond to customer issues effectively. This is extremely important because customer service is truly going social!
As we can see customers who engage with companies via social media end up spending 20% to 40% more money with those companies. additionally, 71% of customers who encounter positive customer service through social media recommend the brand.
Thus you should be harnessing the prospect to put your brand out thereby capitalising on the power of social media – and this can only be done through regular and appealing social practices.
2. Live Chat
With an increasing number of people shopping from the comfort of their couches, everyone wants customer support right there.
Live chat is an amazing tool that can be used to interact with customers and resolve a range of problems that they are facing. This not only solves the issue that they are facing, but it also makes it easy for customers to find their way through your online store and finally checkout with purchases.
Live chat doesn't have to be set up as a platform for customers to register complaints only.
It can be used as an information bank for customers, through which they can directly interact with employees to quickly get answers about a product; tilting the purchasing decision in your favour.
Think of live chat as your concierge of your virtual store.
3. Customer Discussion Forums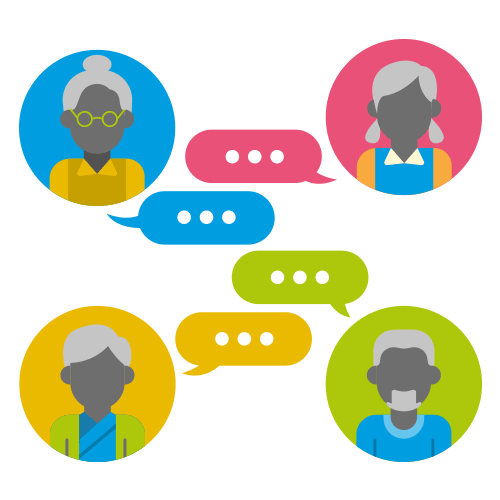 An online forum is a very niche community that allows users of a certain brand, product, or service to come together and share their feedback and complaints amongst each other.
Many forums for certain products or services are growing in prevalence, which is encouraging more customers to voice their concerns in a closed peer group where they can get answers from fellow customers and not just company employees.
One of the biggest advantages of such discussion forums is that most of the negative feedback stays within the group while giving the brand direct access to such customer complaints that ultimately helps improve the product also.
Of course, not every customer discussion forum would attract customer engagement on its own. It is imperative to allocate a team of discussion moderators who, first of all, direct customer feedback to the forum and subsequently resolve customer concerns by participating along with other customers in the group.
Moderators in these forums must go to lengths of finding customers on such forums and respond to them frequently. Furthermore, the feedback seen in the community is equally important as any other channel, therefore it shouldn't be left unattended at all.
4. Text Message Support
As per research by Comscore, SMS is used regularly by 75% of all Americans.
Looking at these statistics wouldn't it be wise to instill an SMS customer support service in your company. It doesn't have to be the only way you provide customer support but keeping a wide range of options for your customers only encourages them to reach out.
Just like some customer service complaints are generated over email and the loop is eventually closed over email, SMS texts can be used to extend your support to customers via their mobile phone.
You could eventually call the customer if further clarification is required, but at least they don't have to wait while a call is transferred from one department to another. Do make sure that such a service is only provided upon request, do not impose this upon the customer.
5. Smartphone apps
An easy to use, free customer service app is an excellent way to stay connected with your customers. Out of all other customer service channels, smartphone apps can be used to provide a more personalised customer experience by making good use of data analytics and reporting. (Of course, whilst taking care of data security policies )
In research conducted by Comscore, four in every five customers use their smartphone to shop and 50% of those mobile users prefer to make use of a customer service app rather than wasting their precious time on a call.
A mobile application can also help you facilitate a real-time feedback system and thereby introduce further advances in your customer experience management system.
We have a free checklist for you
Here's your chance to grab this checklist & continue delivering exceptional CX in an organized manner – for FREE!
6. Customer Feedback Surveys
A customer feedback survey is a crucial method to find out what your customer thinks of your company and how satisfied they are with your brand.
It allows you to find out how your customers interact with each of your touchpoints and the errors that exist in them. Such feedback must be turned around and used to better the customer experience journey.
After all, it costs 6-7 times more to acquire a new customer than to keep a current one.
7. Online Customer Portal
An online customer portal is something that can be created as part of your website or mobile application for customers to access their personal data and transactions with your company.
With a simple online account, customers can view their interaction aspects from purchase history all the way to a wish list – I am sure you'd agree that Amazon.com has done a great job with their customer portal.
A customer portal is by far one of the most efficient and effective customer service channels because it helps customers gain access to information they might need several times without having to wait in any queue. This significantly reduces effort on part of customers which is again a win-win!
P.s here are some more exciting ways to reduce customer effort.
Conclusion
Companies today have to evolve with their customers' needs. New and innovative methods, to interact with and resolve customer issues have to be developed and improved every day.
These are just a few new-age channels that are gaining traction nowadays, who knows we might be writing a new article on how artificial intelligence is disrupting online customer service in a few months down the road!
Please share your feedback about the customer channels that are mentioned and if you think that I've missed out on any tell us through your comments or contact us.
What is omnichannel customer service?
Omnichannel customer service means integrating all digital platforms to provide a unified experience to customers. It's like hopping onto email, text, social media, in-app and web accounts with personalized experiences.
How to improve CX through an omnichannel approach?
It's critical that businesses understand how consumers desire to interact with their platforms and consider common pain points. For example, if you're shopping on the Amazon website and then continue on the mobile app, you expect your settings and basket to remain consistent. Similarly, all your interactions, cross-platform, should be consistent and not require repeated inputs from your consumers. This can avoid a great deal of frustration and lead to improved customer experiences.
What are the benefits of consistent service quality?
Having consistent service quality is essential to maintain brand reputation. It builds confidence in customers and promotes repeat-purchasing. It's also a prerequisite to winning customer loyalty.
What are customer service channels?
Customer service channels are means through which companies interact with their customers. Service channels are meant to deliver exceptional CX that translates into customer retention and loyalty.
What is multi-channel customer service?
Multi-channel customer service refers to having a number of different platforms where you can interact with your customers. These include email, text, social media, website etc. However, these platforms are not integrated with one another like in the case of omnichannel.