In today's competitive business landscape, customers have more options and greater expectations than ever before. The only way to stand out from competitors is by knowing what things customers value most in CX and then fulfilling their needs. The last step then is to go above and beyond, making sure that every interaction is not just positive, but "wow".
Continue delivering great customer experiences using this very handy checklist here – for free!
Customer Experience (CX) is a broad term that determines the success of your company. As we established previously, satisfying customers isn't enough; exceeding customer expectation should be your goal to foster brand loyalty.
Customer experience is holistic. It is developed through various interactions at each touchpoint – online, on the phone, in-store. Thus, every aspect of your service is important and forms part of how they perceive you and the services you offer.
In order to provide wholesome customer experiences, competitive companies make extravagant efforts to improve there products and services. by taking regular client feedback. Since your customers walk down the customer journey, only they can tell what works best for them and what frustrates them the most. Alleviating pain points and easing interactions is a sure-fire way to please customers and win their hearts.
Now let's discuss the most important things in a CX that customers value the most.
5 Things Customers Value most in CX
Let's take a closer look at the top 5 rated aspects which customers feel shape their expectations the most!
1. Efficiency
First up – efficiency. Naturally, your customers will want a competent service in exchange for their time and money.
A business that creates further complications (be it monetary or time based) due to their inefficiency is a customer's worst nightmare. On the contrary, business who deliver 7 star customer experiences, pre-empt these challenges and actually save their clients time and money.
So, how can this be achieved?
In order to deliver this level of efficiency, it's vitally important that you listen to your customers. Put yourself in their shoes. This will allow you to understand what they need and also how they want it.
Another way of "listening" to your customers is by using data to get to know your customers better. This will allow you to take the initiative in actively meeting their needs.
2. Convenience
Next up is convenience! Delivering a compelling customer experience is about adjusting your business' procedures around the customers' life's to make them easier. As businesses, we must reduce the friction between our customers and our products and services. Make it easy for them to transact with us. It must feel like a joy! How many of us can really say that doing business with our brand is a JOY!?
It's not acceptable any longer to say "Sorry, that's our policy". The customer does not care about your policies. They want a product or service and they want it in a particular way. And guess what? If you aren't willing to provide it in the manner in which they expect it, somebody else surely will.
3. Friendly Service
In our experience businesses are very cautious with this aspect. Is it too much? Too little? Are we being too positive and chirpy? Well, it depends on your particular customer!
The key is to adapt to every single customer. Pay attention to how they behave, so you can be on the same page. If they are reserved and quiet, then mellow down your approach. If they are outgoing and social, match that energy and then some!
Remember that even a difficult customer can change how they perceive you by seeing how involved you are with their experience. They want to know that you care and not just treating them like another customer.
4. Guidance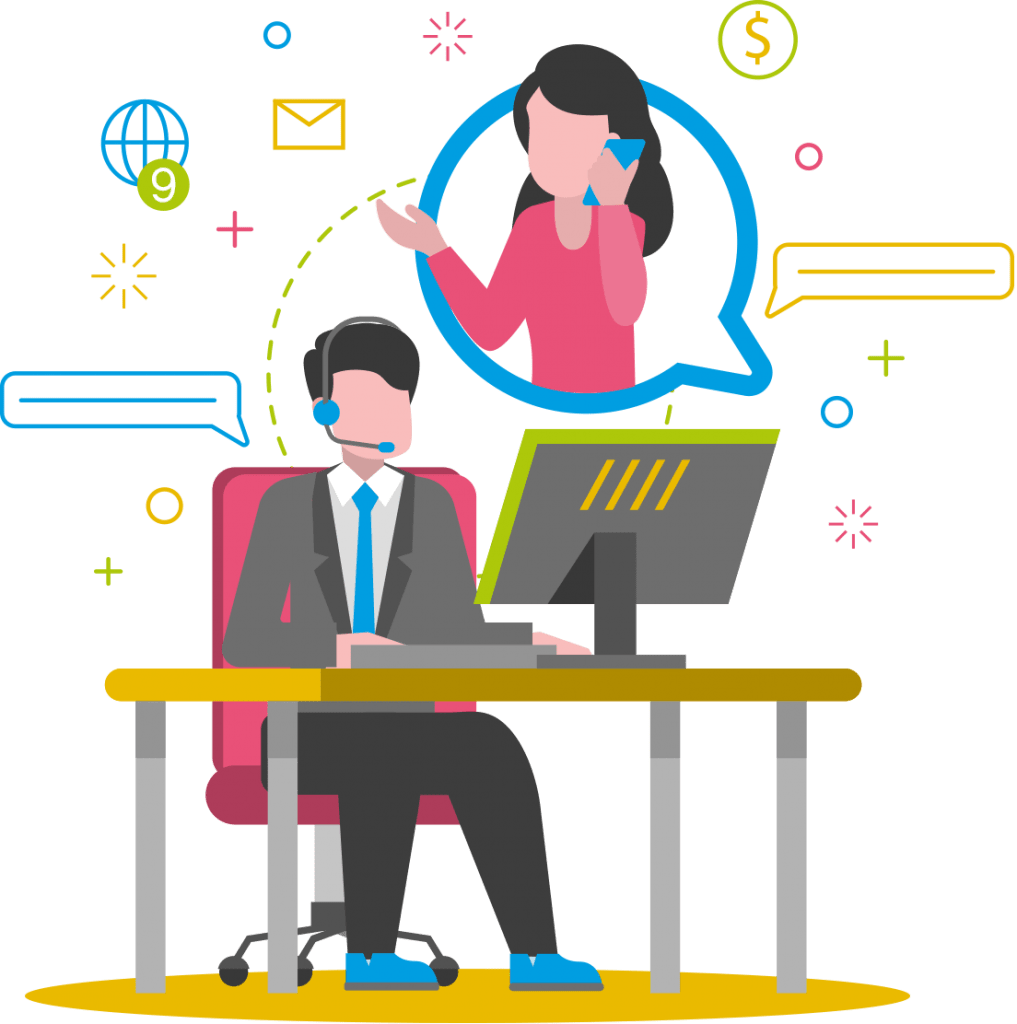 The more complicated your product is, the more prepared your team have to be to give a clear explanation. If you can't explain your product or service clearly enough you will be increasing the friction between your customers and what they are after. They need to be able to quickly and easily establish whether your product or service is what they are after.
It's crucial that you and your staff can guide your customers through the purchase cycle and be prepared for all objections or queries.
5. Seamless Transaction
In 2019, there are plenty of payment methods to chose from! If you are still providing clunky, slow methods of transacting, your customers will not appreciate this.
Remember, your clients don't just transact with you. They shop everywhere and so have experienced efficient and quick payment mechanisms. So if every time they come to your store or business and it involves a long timely process to make payment – they will not be best pleased.
Instead, you need to find out what are the most practical methods of payments for your customers. Online vs physical? Contactless? Apple Pay? Google Pay? Find out how they like to pay and accept this method!
Putting a lot of work into making customers' experience a "wow" one is extremely fruitful but requires a great amount of care and detailed thought around how and what your clients are feeling at each stage of their experience with you.
Take Away
Delivering a compelling customer experience is one of the most effective ways to increase customer retention and drive lifetime values higher. Here are the five major takeaways from this discussion:
Be efficient
Deliver convenience
Provide friendly service
Be knowledgeable
Offer seamless transaction
Find out how GroHawk can help you ramp up your customer experience – book a demo today!
What are the essentials of customer experience?
The essentials of customer experience can be summed up as:
Efficiency: Speeding up things a bit can drastically improve the customer experience. Prompt replies, faster payment processing, fast deliveries can all add up to a higher customer satisfaction level.

Convenience: Have flexibility in your business policies and go the extra mile to bring comfort to your customers.

Friendly service: Breaking the barrier helps you in knowing the customer well and subsequently giving a better customer experience.

Knowledge: Giving clear explanations is imperative in enhancing customers interest in your product and increasing the chances of a sale.

Secure payment options: Offer multiple and easy payment options to your customers so they can quickly process the payment without any hassle.
Why is efficiency important in CX?
Nobody likes to wait. Having a customer wait a couple of days before you get back to them is a big turn off. Time is money and taking care of your customers time, and cash enhances their overall experience with you significantly.
How to provide exceptional seamless transactions to your customers?
Offer a variety of ways to your customers to pay. Identify the most-used mode of transaction in your area and make the decision accordingly. Physical cash or online? If online then what medium? Google Pay or Apple Pay, Visa or Mastercard? See what works best for them and accept it.
How to provide value in your CX?
Providing value means having done things at a high pace and for a less amount. Amplifying your overall productivity and offering more straightforward solutions will help you add value in CX. Cater to each customer's needs differently. Don't make your customers feel that they're just another person around. Make them feel valued.