The Corona Virus (COVID-19) Outbreak
The coronavirus (COVID-19) outbreak has been declared a global pandemic. It's everywhere, and we have to be more cautious than ever! Public places are being shut off, social gatherings called off, and people are avoiding contact with others as much as they can as governments urge social distancing.
The situation is tough and ever-changing, but we must remain positive and whilst taking precautions for the health and well-being of ourselves, loved ones and the wider community we must still continue to operate our businesses as diligently as possible. After all, we are responsible for the livelihoods of our team members and must find a way to navigate through this unique challenge.
With many offices now forced to close, we asked our experts to compile some top tips to ensure you're still providing great experiences for your customers during this outbreak:
Going Virtual
The COVID-19 situation calls for complete social isolation. But the good news is, the world is full of opportunities. We only need to look out for the best and make it work for the best.
The need of the hour is to reduce social interaction as much as possible. This calls for maintaining a strong online presence, remote working, and providing great customer service through digital mediums.
Harvard is considered to be the king of all universities, and if it has taken a step to go virtual during this outbreak, why can't we?
We realise that all businesses aren't alike and that each business operates uniquely. While it could be really challenging to cut-off all physical ties with employees and customers, there are a number of things you can do to deliver the best customer experiences virtually.
Building Teams to Continue Working Remotely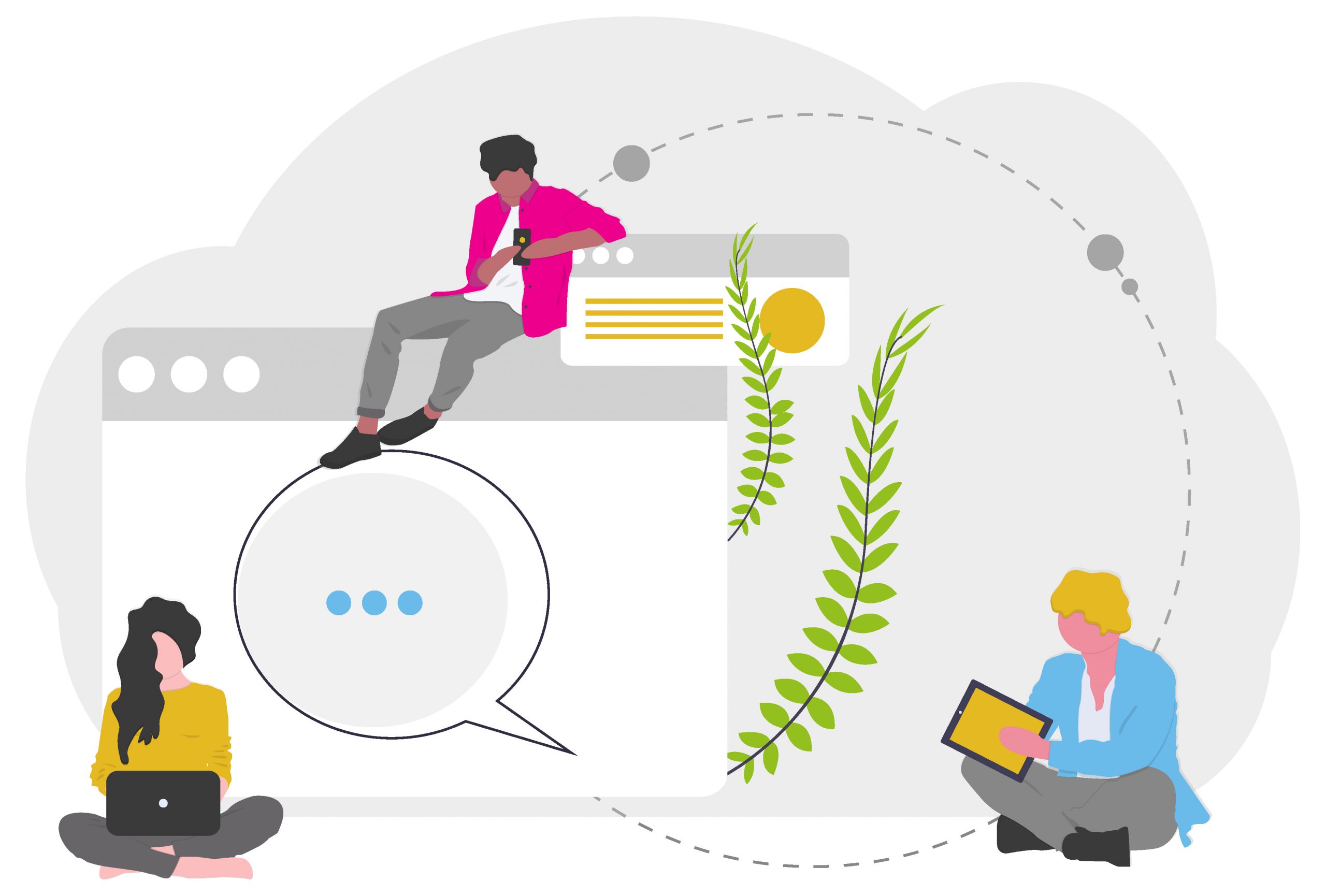 To work remotely and continue to deliver outstanding customer experience, the first step is to build a team that can work remotely while maintaining high productivity.
Working remotely… Hmm. It may sound appealing to some, but many challenges arise for teams who collaborate online.
A traditional office environment calls for discipline and a work culture that not everyone can follow in the comfort of working from home. The challenge is real, but true leaders are capable of building teams who can work proficiently and seamlessly without maintaining physical contact.
To deliver a great customer experience, you need to have a team truly dedicated to the customers. They should be willing to go out-of-the-way to provide exceptional customer service and care.
Here, we share some great tips that will help you set your employees up to work from home whilst maintaining maximum productivity.
Resource Bank
We need to start with the obvious things first – make sure all employees have access to the resources that they need to continue their work.
This may include a laptop, stable internet connection, firewall, communication tools, stationery supplies, and practically everything else that you usually require in office. This depends on the nature of the work to be done, so you need to do some homework on what things to provide to each employee.
Personal Preparation
Since an office routine is very different from the work-from-home routine, you have to give some space to your employees to adjust to the change accordingly.
Your employees may require some time to set up their workspaces and be punctual to the work timings. So, as a leader, you have to be patient for the first week as your teams adjust
If your team members need any personal help, do you utmost to ensure you help where possible.
Team Preparation
After you've given each employee the chance to get themselves settled down and adjust to the new routine, it's time to build a terrific team that can work to the maximum potential online.
Key things to remember:
Maintain communication and collaboration at all times. There are many online applications available that aid in team collaboration. Slack and Trello are some excellent places to start with – both have free plans!
Set clear working hours, break timings and communication platforms well in time so there is no confusion amongst team members of what is discussed where. 
Get your tasks aligned and ensure transparency. Make every employee accountable for the tasks assigned to them and also for the overall outcome.  
Keep your team motivated. Many employees lose motivation when they're working remotely. They may get lazy, consider themselves isolated from the rest of the team members, or just not feel the pressure of a deadline. To avoid any chance of that happening, monitor progress, review each other's work, and maintain a healthy virtual workspace environment. Most importantly, make sure you remind your team members why it's imperative that they do not despair and maintain a positive attitude to work out of this global crisis. Be transparent with them and explain that without their help this business will not function. 
Make yourself more available and conduct more frequent team meetings. This will give your team members a chance to discuss problems that they are facing and reduce incompetence and inefficiency. 
Use Skype, Zoom, Teamviewer, or any other online tool available for maintaining communication and conducting team meetings via virtual conference calls.
You may have to provide training to some employees for using such online tools effectively.
Improving CX Online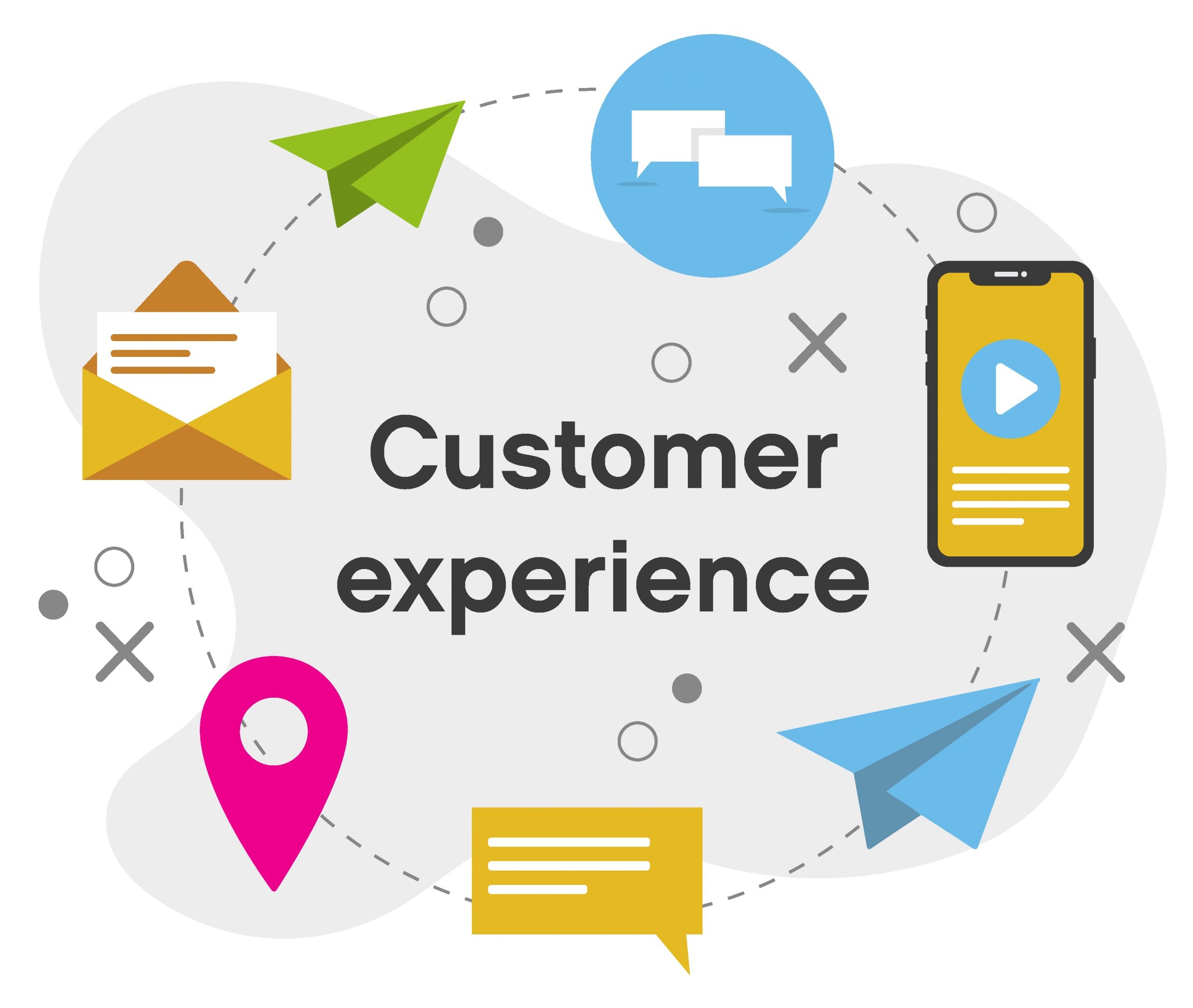 Since the time calls for zero human-to-human interaction due to the high risk of COVID-19, retail shops will remain closed, and customers will be unable to show up casually in a mall to buy from you.
In such a scenario, it's much better to keep your options broad. Do you have an e-commerce website and a mobile application? If YES, then you've already done 50%. The remaining 50% is to provide exceptional customer support over the digital mediums to make buying just as frictionless as your in-store experience.
Don't let COVID-19 hold back your CX. Get our 15 point checklist to stay ahead of others, completely free.
User-friendly Website & Application
Since you are selling online, your website and application should have a clean, user-friendly interface. Make it as easy as possible for your customers to navigate through your website. The design should match your brand personality and image.
Your customer journey starts from the point your customers hear about you and begin to search for you. The website impression and experience play an essential role in shaping your customers' final decision.
Use customer satisfaction metrics like Customer Effort Score (CES) to know how much effort your customer had to put in while accomplishing a task at your website. This might include navigating through your website, booking a demo, checking out, or just completing a sign-up process. 
Offer Online Video Demos
If your business model relies heavily on the field says and product presentations in person, a suitable alternative may be to deliver presentations via online demos. Since your customer can't check the product personally, provide all the necessary information related to the product right away. Online instructions and manuals can be lengthy to read and, at the same time, time-consuming. Provide video demos for your customers so they can view everything in real-time.
If possible, live presentations and demonstrations via conferencing platforms like Zoom or Skype are great substitutes also.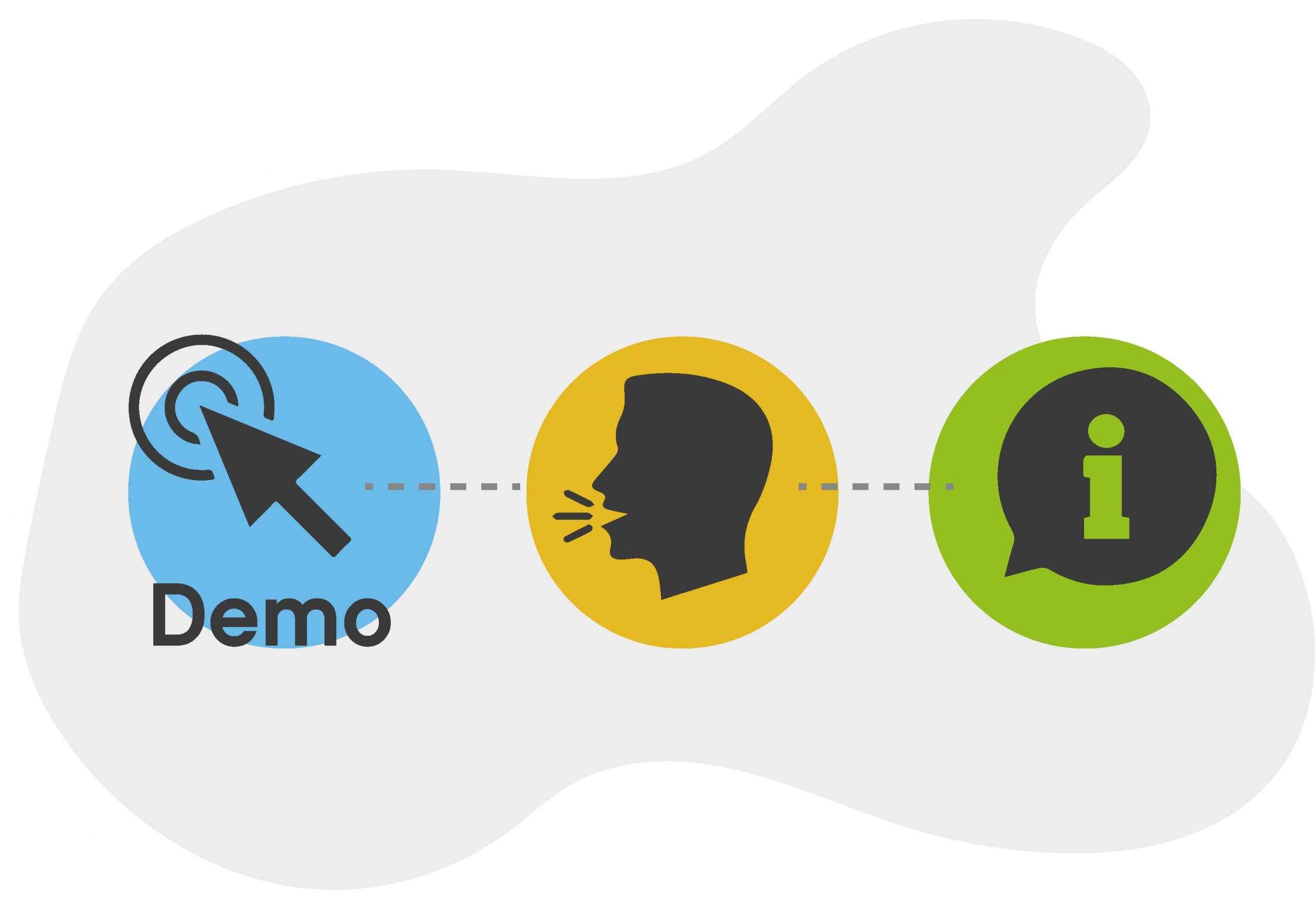 Make FAQs available
Many times slight confusion about a product or service turns customers away. Making an FAQ section available on your website and mobile application is a good way to address common questions coming from customers who would normally pop into the store or contact your HQ about.
Offer Live-Chat Option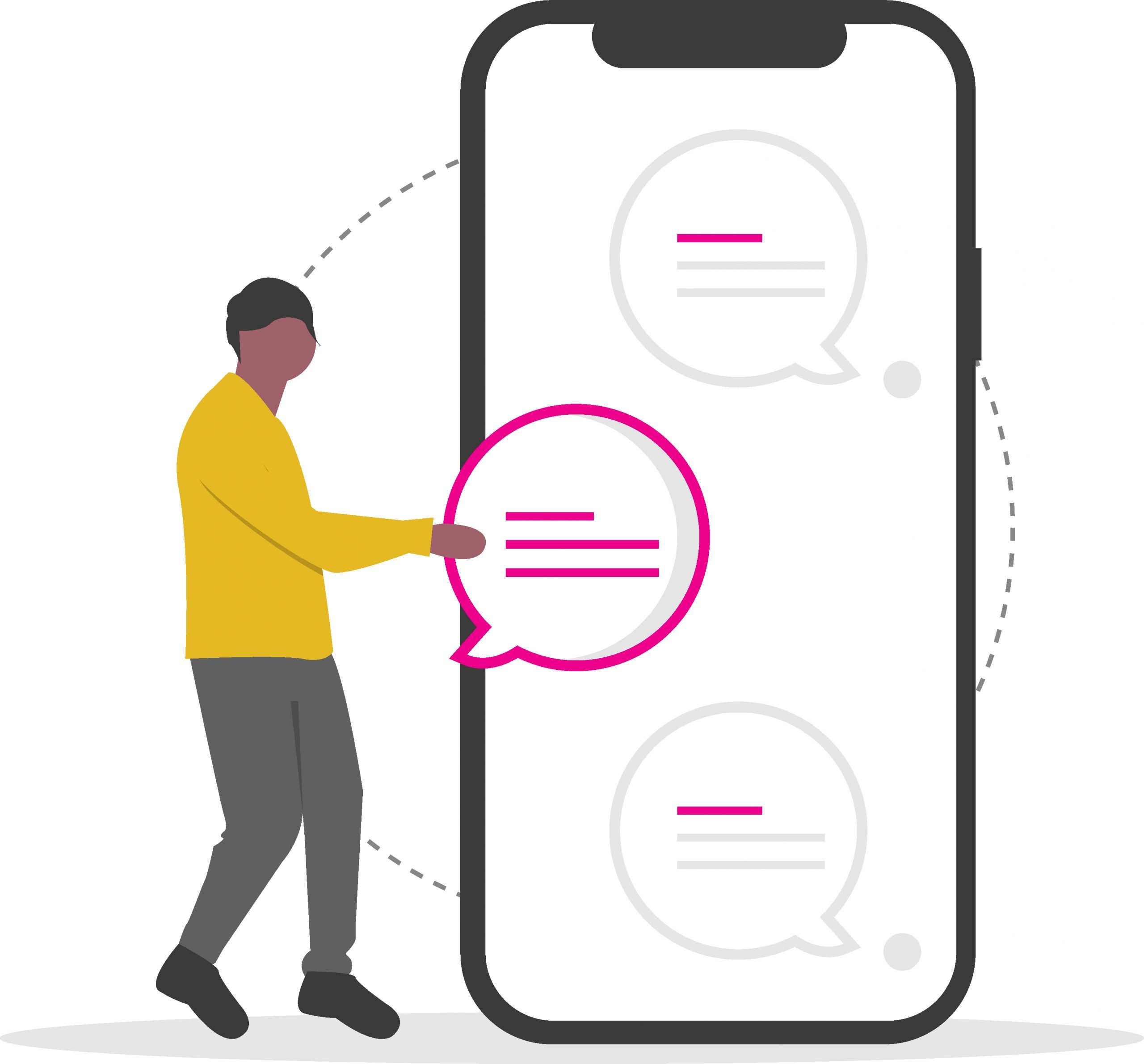 Live chat is a good way of facilitating client interaction. This can be integrated into your website in minutes and is a great way for your remote teams to be able to handle large volumes of requests and queries in an easy to manage way whilst your offices are closed.
Making things convenient for your customers will help you retain them in the long run. Offer a live chat option on your website and application so that users can discuss their concerns right away despite the social distancing lockdowns. In times like these, our clients will be more anxious and have more questions than ever before. It is imperative that we make ourselves available to put them at ease and address as many concerns as possible.
Be available 24/7!
In such unprecedented times, it is important that we keep your customer support open 24/7. Let your customers have the freedom to contact you at any time of the day and through whatever medium they choose: email, chat, message, call – anything.
If your business requires face-to-face meetings with clients, use platforms such as Zoom, Skype or any other software that serves the purpose.
Going out-of-the-way, particularly at a time like this, wins your customer's hearts and reminds them that you are here to serve them in good times and bad.
Conclusion
COVID-19 is a real crisis. Whilst the world moves towards social distancing and a lockdown it is imperative that we will still operate our businesses diligently and try to serve our customers to the best of our abilities. This calls for building efficient teams that can work remotely while maintaining high productivity and guaranteed quality.
Being a leader, it's your responsibility to train your team members, use online collaboration tools and remind them that COVID-19 is a challenge that will pass. Positivity is the key ingredient here. Be agile and find ways to continue business as close to "business as usual" as possible.
In such uncertain times, there is no blueprint. We must simply continue to do what is right by our customers, employees and the wider community to ensure we are doing our best to safeguard businesses, jobs and keep things as "normal" as possible.
What should businesses do to handle the coronavirus (COVID-19) outbreak?
It would be best if you don't worry about the lockdown due to COVID-19 as long as you continue completing your work and delivering it. Building a remote team that can work efficiently and keeps customers satisfied is the first step you need to take in such a situation.
What measures should I take to keep my employees safe from coronavirus (COVID-19)?
If you haven't yet closed down your office, you should immediately do so. You can still work remotely and train your employees to keep working from home. Maintain effective communication, use applications like Trello, and Slack to keep tasks aligned and take care of customer service.
How to keep customers happy despite maintaining physical distance?
You can continue providing excellent customer experience by building a strong team that is capable of working and collaborating remotely.
How to keep customers happy despite maintaining physical distance?
You can continue providing excellent customer experience by building a strong team that is capable of working and collaborating remotely. Provide 24/7 online support and work on customer feedback and complaint quickly. Give your clients the freedom to contact you through any medium they prefer (web, app, phone, email, etc.).
What initiatives can my company take to promote personal hygiene?
If you're continuing to work from the office, you need to take extra care of yourself and your employees to keep safe from all illnesses, especially COVID-19. Encourage hand washing and use of sanitisers frequently, give paid leaves to a worker who appears to be sick or had had a trip abroad recently. Maintain social distancing by limiting meetings, lunch hang-outs, etc., and increase the cleaning schedule of the office.