SaaS has been a hot topic in the twenty-first century since it's first use by SalesForce in 1999. Since then, we've seen technology surges in the form of broadband, API's, browsers, applications and internet security.
SaaS made its way through consumers' hearts and still continues to do so. Facebook, Gmail, Twitter, YouTube, and Netflix are some popular examples of SaaS-based applications widely used by people today.
In this blog, we'll unfold some really cool tips on using SaaS to drive referrals and boosting business growth. But let's first understand what SaaS really is…
What is SaaS?
Software as a Service (SaaS) is one of the forms of cloud computing that allows data to be transferred and accessed from any device through a web-based browser. The only requirement is a stable internet connection and you're good to go.
In the background of a SaaS model, the service providers are to take care of servers, maintenance and databases. The clients get a seamless service in exchange for a fee typically charged as subscription plans.
The best example of a SaaS platform is Dropbox! Dropbox allows you to save your data and charges you a fee for the storage plan. You can access the data anywhere, any time from any device provided you have an internet connection.
Using SaaS to Drive Referrals
If you're a tech-savvy business owner, by now you've probably heard the merits of Software as a Service (SaaS). There are so many services that simplify a realm of otherwise painful business functions all for cost-effective prices.
From managing your financial accounts to online live chat plugins for your website, there are a host of SaaS products ready to plug into your business to help you amp up.
The real million-dollar question, which we address here, is how you can grow your business using SaaS, drive referrals and increase repeat customers – the lifeblood of every business?
Be in the know
Knowledge is power and a proactive feedback system that kicks off from the point of sale means you'll know exactly how you have performed in the eyes of each customer who has interacted with your business.
You'll get the good, the bad and the ugly but more importantly, you'll learn exactly what you can do differently to ensure that if a customer hasn't been completely satisfied with their experience, you know how to put a smile back on their face and ensure they keep coming back.
Gone are the days of manually sending out paper surveys – woohoo! The surest way to make sure a customer returns is to make sure they are thrilled with your service… if you don't hear from them, you will never know.
Data & Analytics
Since SaaS platforms are run through centralised platforms, it becomes very much easier to fetch data for analytics as compared to manual work. Companies using SaaS for such purposes use reporting and intelligence tools such as Power Bi to gain valuable insights into key business operations. Thus, allowing them to streamline workflows and enhancing productivity.
Automated analytics make managerial decisions more effective and it translates into improved work conditions, better sales, better brand image, happy employees and ultimately improved customer retention and more referrals.
Making it personal
The information gathered through a SaaS platform allows you to really get to know your customers. Not everything is about sales; sometimes we just want to feel like a business genuinely sees us as something more than a potential quick buck.
Sending out personalised content such as birthday e-cards or texts helps build an emotional relationship that helps you to stay front and center of their minds.
Again, SaaS has made this super simple! There are many platforms out there that allow you to monitor client birthdays and automatically send out personalised greetings – all for a reasonable price considering what it would cost to do this manually. Reminding your clients that they mean a lot to you and that you will go out of your way to communicate with them is a great way to ensure they will pop back to say hi!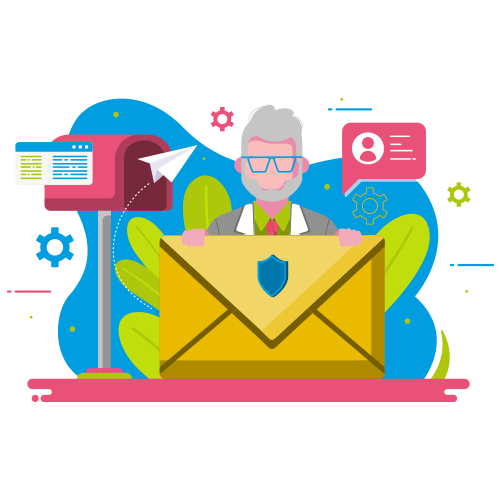 Save more to invest more
Companies who do not rely on SaaS platforms for data storage or other functionalities, often end up spending more for reliable backups and maintenance. On the other hand, companies who use SaaS platforms wisely, save much more without any threat of data loss. That's because data is regularly saved in the cloud that can be accessed from anywhere.
What you save from there can be invested in other major areas of business operations to improve processes and collaboration for the sole purpose of returning happy and satisfied customers.
Know your fans
In order to engage and nurture the raving fans of your business, you need to have a crystal clear picture of who are your raving fans? Who are the ones who are willing to shout about the experience they had with you?
Once you know who your raving fans are, you can ask them to refer you in their circle of family, friends and colleagues.
Key Takeaways
SaaS products, such as GroHawk, can allow you to identify these customers. The platform then, at that exact moment in time after they have had a positive interaction with your brand, will prompt them to share their sentiments with their nearest and dearest!
All this happens in the background, automated, whilst you continue to do what you are best at. Never before has driving referrals been so seamless thanks to SaaS.
SaaS stands for Software as a Service in which a third-party company offers cloud-based services like hosting applications. It helps collaboration between employees and customers and helps companies improve processes like marketing, campaigning, and collecting feedback.
We use SaaS to optimise productivity by automating procedures and reducing manual work. These are efficient, easy-to-scale-up, and cost-effective solutions to meet the fast-paced demands of the market.