According to research conducted by Temkin Group, 77% of customers said that after having a positive experience with a Company, they would recommend said Company to a friend.
Customer service was largely ignored until companies realised it was a critical competitive element to differentiate themselves.
A company's growth can be measured by the number of happy customers it has, their willingness to spend more and refer to others. By improving your team's customer service skills, you're not only improving their experience with your company but also converting them into brand advocates.
In a survey conducted by Microsoft, 95% of respondents said that their choice of brand and loyalty has been greatly influenced by customer service.
After knowing the benefits of providing customer service, the question arises – how does one provide good customer service?
Well, the answer is pretty simple really. Start by understanding that the customer is the heart of your business. If there's no customer, there is no business. Treat every single customer like he's valued and that his/her individual experience is everything. There are many ways you can do that.
Improve the quality of your offering
Provide 24/7 customer support
Improve communication and service channels
Handle queries well
Resolve complaints efficiently
Take feedback regularly – see where you can make customers experience even more delightful.
Customer service is an easy phrase to through about, but only a few companies really care to take it to the core of their business ethos.
There are many ways a customer interacts with your company, these are called 'touch points'. Here's what you need to know more about customer touch points in order to enhance customer experience.
It is vital to deeply think about the level of customer experience you are providing at each of these critical junctions with your customers. Here we have enlisted the nine most crucial customer service skills that your team must take care of.
Customer Service Skills to Improve
Develop Empathy
Customers want to know that they are being listened to and treated link individuals.
Your teams level of empathy and ability to understand what your customer is trying to achieve and helping to guide them to their desired outcome quickly and painlessly is critical.
Patience is a pre-requisite for good empathy. There is no place for short-tempered people in your organisation.
Customers can, of course, be difficult to handle with their fair share of questions, frustrations and even tantrums. However, taking care of each one of them is the true essence of providing excellent customer care. Doing so will ultimately make that customer far more loyal to you than any of your competitors to who do not take the time to listen and care.
It's imperative that we adapt to each customer according to their wants and needs rather than serving a one size fits all approach to customer service. Understand that every interaction with customers will be unique.
As they say! When coming to work, ego should be left at the door! Apologise if you make a mistake and even when it is not – what is the harm?
Admit mistakes and try to give a solution or compensation of any kind. This builds trust and loyalty among customers. Customers don't expect perfection 100% of the time, so it will be a refreshing change when your team owns their mistakes and works quickly to find a solution.
Improve Communication Skills
We've seen this in almost every job offer. The requirement of having "excellent communication skills".
This validates the importance of having oral and verbal communication expertise. It helps you understand and transmit information smoothly and professionally.
Those with good interpersonal skills and strong verbal and non-verbal communicators and are often considered to be "good with people".
And that's precisely what you need to improve customer service; having customers want to know where they stand and when they can expect a resolution to their problems.
Here are some pointers for your team:
Use clear and concise language when addressing customers.
Be as persuasive as you can be.
Use positive language.
Avoid negative phrases such as, 'That's not possible', 'It's against the policy'. 'Not now'. These will do more harm than good. 
Let's take the following 2 differing approaches to tackling a request from a customer
"I can't get this to you right now."

"I'll do my best to provide that to you ASAP."
There's a vast difference in the perception both sentences 1 & 2 put to users.
Clearly, # 2 helps the customer to feel like they are a priority and that their issue is at the top of your mind.
The former leaves the complete opposite effect and will rile your customers up.
Be Conscious of Body Language
Body language plays a vital role in providing customer care, especially when interactions are in-person. It is a hidden element of communication which plays a significant role in conveying a message. It helps to break barriers among strangers and aids in forming secure connections.
Elements of body language include:
Facial expressions,
Gestures,
Eye Contact,
Posture,
Tone of Voice
Use good eye contact! When people don't maintain good eye contact, it seems as if they're hiding something. On the contrary, too much eye contact may seem a little intimidating!
Appropriate hand gestures can both reinforce and support what you are saying.
Smiling is a powerful cue that transmits warmth and friendliness. Keeping a firm but leaning posture communicates that you are receptive.
For maximum effectiveness of your communication, take care of vocal elements such as tone, pitch, rhythm and loudness.
Be Effective & Efficient
Who doesn't like getting things done faster? In this fast-paced business landscape, people choose companies that value their time and money.
As per Forrester, 66% of adults feel that valuing their time is the most important thing a company can do to provide them with good online customer experience.
Efficient teams maximise productivity which in turn helps satisfy customers to a remarkable level. Nobody likes to wait when it comes to getting a parcel or resolving a complaint.
Have a fast loading website, send out deliveries faster, don't keep the caller waiting forever to connect to an agent, resolve complaints quickly and have more counters/kiosks to complete the check-out step rapidly. All of these things contribute to customer care impressively.
Efficiency is to do things in the least time possible. In an organisational framework, efficiency, in essence, is to reduce the time and effort taken to reach solutions. The task must be accomplished using minimum steps of interaction between the user-end. Effectiveness is to reach outcomes even if it takes more energy and time.
Efficiency and efficacy combined can achieve the right balance and do wonders in the field of customer care. Build efficiency and effectiveness in your team to take customer service to the next level.
Be Knowledgeable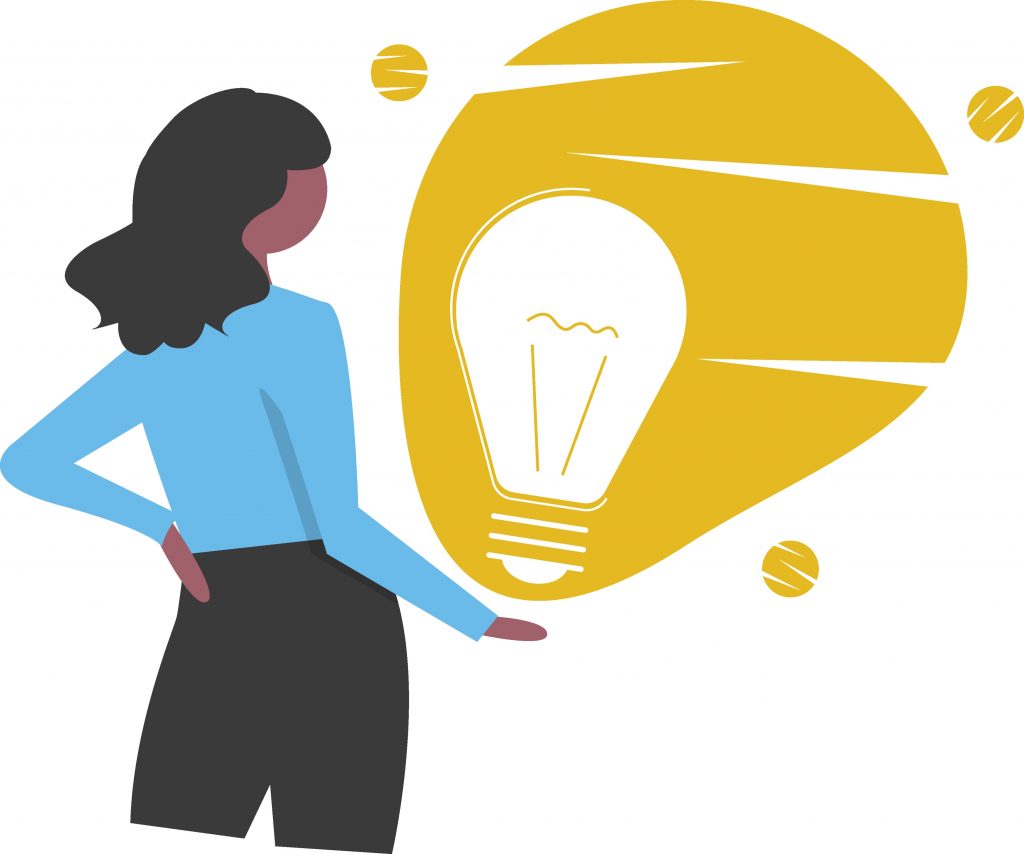 All team members must know what's going on in a company! By that, I mean not the internal management affairs, but everything that is related to the customers' experience and buyer journey.
Complete knowledge around the product/service, pricing plans, FAQs and everything else that a customer might be seeking is essential. If you don't know about the product, how will you be able to help solve customer problems?
There is nothing worse than a frustrated customer who is seeking a resolution being faced with a customer service rep who doesn't know the product themselves. If a problem arises, never let a customer know you are blank. If you're new, politely say that you will check with the team and revert back.
Get Personal
In this world of automation, we all like a personal touch. And so does the customers. Don't rely totally on automated systems.
44% of consumers claim they are likely to become repeat buyers after a personalised shopping experience. This trend is only likely to increase with more and more consumers seeking personalised tailored experiences.
Personalisation can be expressed in the smallest of things. For example; writing the person's name in an email or sending out birthday cards to loyal customers.
These little things might seem nothing to you, but it will strengthen the trust and confidence your customers have in your company. Nobody wants to feel like just another name on a spreadsheet!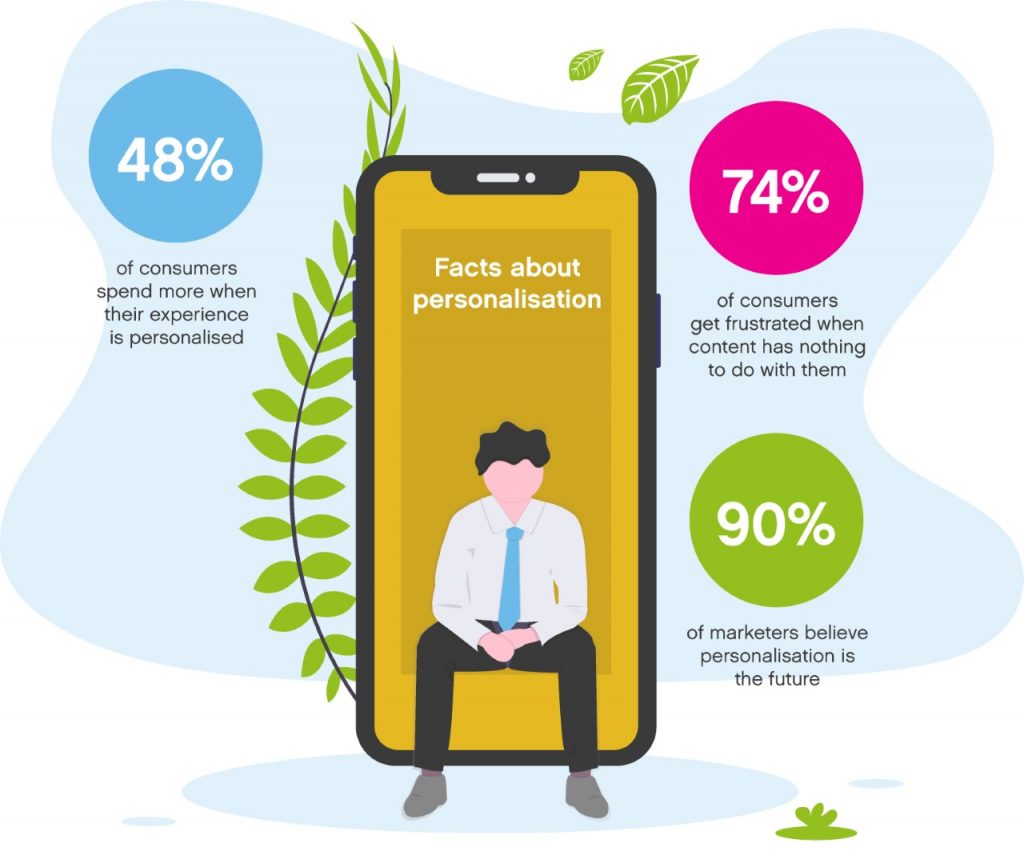 Keep your team motivated!
When it comes to delivering memorable customer experiences, it all comes down to the people within your business. If your team are not energised and motivated to deliver WOW experience, this will never reach your customers.
If your team is not in love with your brand, this will come across in their interactions with your consumers. More than the product itself, it's the team members who make the difference for buyers.
When your team is motivated, they will do their best to provide exceptional customer service. On the contrary, if your team members are not motivated at all, this will show in their behaviour with customers and ultimately result in a poor image of the company.
Read how you can motivate your employees into giving a world-class customer experience here.
Monitor Employee-Customer Engagement
Monitor how your employees engage with your customers and identify what are their strong points and where do they lag.
This, in turn, helps you reward hard-working employees and help bring weaker team members up to speed through coaching. This also tells where your company stands and what more should and could be done to achieve your organisational goals.
Another advantage is that your team members will know their actions are being recorded and monitored for training purposes and therefore their accountability will increase significantly.
Collect Regular Feedback
Last but not least, feedback! It is essential that you have a process in place which allows you to hear what your customers are saying about their interaction with you. This will provide you with a better executable plan to address any imperfections and enhance the overall customer service your buyers receive.
Your team's customer service skills can be drastically improved if you know what the expectations of your customers are. Feedback is an excellent way to find that out. Ask customers about their interaction with the team member who served them.
Whether they were left satisfied or not? What changes could further improve the experience they had with your team?
This, in turn, enables you to turn your customers into life-long brand advocates. But remember – collecting feedback is just the first step. The most important yet often overlooked step is closing the loop. You can read more about that here.
Why improve customer service?
If you want your business to grow in terms of positive revenue generation and expansion, customer service is the best competitive key to follow. Providing great customer care means exceeding customer expectations and improving brand image.
How to improve customer service in the workplace?
Customer service in the workplace can be significantly improved by adopting the following strategies: Inculcate patience and adaptability, enhance communication skills, take care of body language, maximise productivity using efficient and effective methods and finally don't forget to receive feedback. Feedback helps you track employee performance and keep a measure of customer satisfaction level.
What are the necessary customer service improvements to make?
The best customer service improvements include making personalisation, using automated feedback system to track employee performance and customer satisfaction level and train the customer care team.
What is the purpose of customer service?
The primary purpose of customer service is to satisfy customers, to build and maintain strong relationships and attract new buyers through positive recommendation. Retaining loyal customers give a boost to a company financially mainly because they tend to spend more and bring in potential repeat customers.
What service skills does every employee need to have?
Every employee needs to have basic empathy, patience, adaptability, time management, excellent communication skills and positivity to take customer service to another level.