Want to boost up profits? Here's how a simple customer satisfaction metric can help you garner customer loyalty and get you positive revenues.
We'll start by breaking up the Customer Experience (aka CX) framework into smaller chunks easier for you to understand and ultimately move on to ascertain the 5 super benefits of CES. Oh and not to forget the 5 super tips at the end!
Importance of CX
Every business wants to retain customers. That's because they continue doing business with you and also bring in lots of new customers through positive word-of-mouth and online reviews. Although there are many ways of retaining customers and reducing churn, the best one so far is through the provision of exceptional customer experience.
That's Huge! And Powerful! And most importantly, it tells us that having a great product with competitive prices isn't all that it takes to make more profits. Simple things like greeting customers well, resolving their problems quickly, or replying to their emails on a priority basis can make a big difference to the way they perceive your brand image and associate their loyalty towards you.
Reducing customer effort is the first step you need to take to improve customer experience. But what is customer effort and how can we reduce it?
Let's delve deeper…
We have a free resource for you
Download this very detailed infographic that covers everything about CES and stay ahead from others in terms of CX!
Customer Effort
Customer experience is composed of multiple touchpoints. The customer journey starts from the instant they get to know about your brand till they make a final purchase and become repeat customers. The goal is to ease the user experience at each of these touchpoints.
In essence, customer effort is a collective term used for the amount of time, physical work, mental energy, and resources required on a customer's end to complete an interaction with a company. To provide excellent CX, customer effort has to be reduced to a minimum to achieve higher customer satisfaction levels.
What is the Customer Effort Score (CES)?
CES is a numeric representation of customer effort. CES targets specific customer interactions and reflects the effort your consumers have to put in during their experience. As measurement leads to better management, this data is then used to improve those customer touchpoints that may cause customers to churn away.
CES is essentially a customer satisfaction metric that shows how seamless your customer experience is and how satisfied your customers are during their journey with your company.
Here's all you need to know about the Customer Effort Score in detail.
When to Measure Customer Effort?
The goal of calculating CES is to measure the extent of effort required on the consumer end. Thus, the one question survey must be asked right after the completion of interaction whether physical or virtual.
For example, after customers make an online purchase, you can ask them to rate their experience:

Where to Measure Customer Effort?
Now, the answer to "where to measure CES?" relies on the medium you're using to deliver a specific customer experience. For example, if you've used a mobile application, it's better to send the survey right there and then.
For example:
If a purchase is made through your mobile app, you can ask the customer about their experience with the payment.
"Was it easy to complete the transaction through this app?"
Or
If your customers are checking out at your in-store counter, it's better to ask them about their experience right after the check-out process so the customers can rate their experience while it's fresh.
How to Measure the Final CES?
The scoring is done on a scale of 1-3 or 1-5. After gathering a couple of responses, the final CES is calculated by dividing the sum of individual scores by the total number of responses collected.
The final score is in the form of a whole number. The interpretation of the score depends on the rating scale used.
For instance, if you used 1 to represent low customer effort and 5 for high customer effort, then lower CES will mean an overall easy customer experience translating to high customer loyalty, and vice versa.
5 Benefits of CES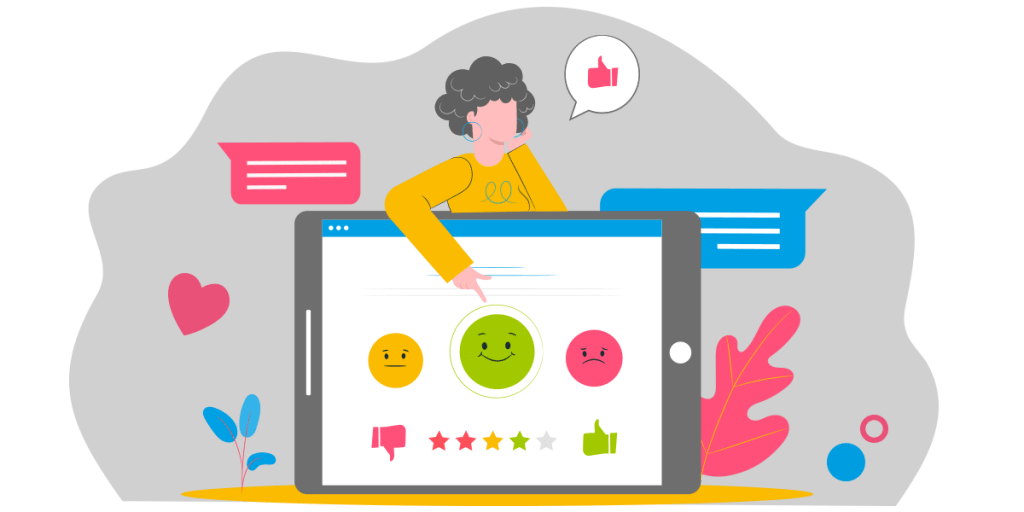 CES is an excellent tool to gauge customer effort. Measuring customer effort helps you recognize problem areas in your customer journey and helps you make effective decisions to achieve higher customer satisfaction levels. The score gives you actionable insights necessary for improving overall customer experience in an attempt to improve customer retention.
Here are the 5 super benefits of calculating CES:
1. Garners brand loyalty
What drives customer loyalty? It's undoubtedly the best customer experiences and CES helps you provide such excellent experiences. Research shows that low-effort experiences build customer loyalty while high-effort experiences cause customer churn. CES not only helps you predict customer loyalty but also in taking required measures to improve loyalty.
2. Gives specified results
Since CES is calculated at specific touchpoints and not the overall experience, it gives very focused results that can be implemented right there and then. For instance, consider the following scenario:
Company ABC conducted two CES surveys (scale: 1-5) which yielded the following scores:
For the ease of contacting the customer support: 2.3
For the ease of scheduling an appointment with them: 4
The manager identified that contacting customer support was fine but scheduling appointments was a tedious task for their customers. Appointments could only be booked through email support and that meant another channel for quick bookings was required. He instantly called the IT department and asked them to place a "Book an Appointment" button on their website.
Next month, when the survey was repeated, the CES score for scheduling an appointment lowered down to 1.5! That's how the manager made good use of the CES by lowering customer effort and improving satisfaction.
3. Predicts user behavior
Predicting what the users want is crucial to keep your leg up from competitors'. CES is a good way to identify when trends begin to bore customers. That's when you need to brainstorm and come up with unusual ways to pamper your clientele thus makin' em your raving fans.
When Mcdonald's found out customers were finding it hard to wait for their turn to place orders, they installed kiosks and offered self-service to customers. This step drastically reduced customer effort and Mcdonald's once again got an edge over other fast-food companies.
4. Medium to keep customers engaged
Collecting surveys is a good way of keeping your customers engaged with your brand even after they've finished their interaction with your brand. Sending out a text or an email follow-up will make them feel special. When you assure them that their experience matters and that their voices are being heard and acted upon, they feel valued. Keeping customers engaged is a good way of inculcating trust and brand loyalty.
5. Reduces customer churn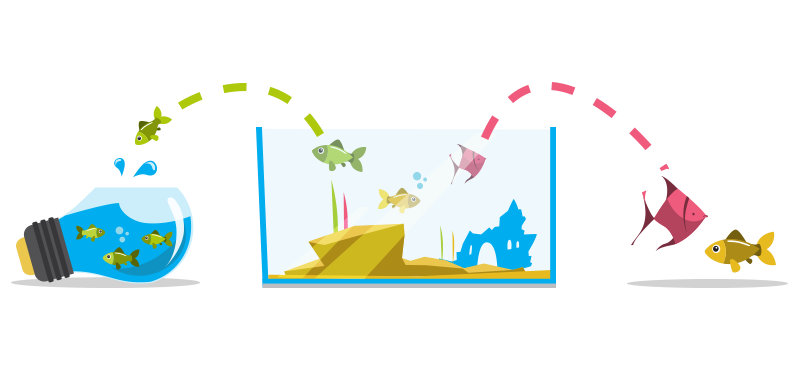 CES measures customer pain points and helps you alleviate them before they begin to hurt other customers. Since the CES is collected right after an experience, you can make a follow-up call or email a disappointed customer. Depending on the nature of your business, you may offer a kind of compensation or relief, and assure that the same wouldn't happen again. This practice is highly beneficial in retaining customers and reducing the churn rate.
Top 5 Tips for Reducing Customer Effort
Tip # 1. Be proactive
Walk the customer journey yourself to find and address troubles before your customers do. Ask your employees to keep themselves in place of customers and rate their experiences too. Calculate the CES and work on improvements.
Don't wait for your customers to point out loopholes, be proactive and prevent customer frustration.
Tip # 2. Be omnichannel
This one's a saviour. Being omnichannel means you got all your communication channels integrated with each other. It's critical that businesses understand how consumers desire to interact with their platforms and make their experience effortless.
For example, if you're shopping on the Amazon website and then continue on the mobile app, you expect your settings and basket to remain consistent. Similarly, all your interactions, cross-platform, should be consistent and not require repeated inputs from your consumers.
Tip # 3. Make self-service easy
No one likes to call and listen to a piece of automated music running behind while an actual human takes over ten minutes later. Thus, make your communication channels easier to approach and where possible, offer self-service. Self-service is effortless because you don't have to rely on other sources.
The modern generation is comfortable seeking answers out on their own. They also prefer solving things their own way. Hence, providing them those options is the best approach to reducing customer effort.
Tip # 4. Gather feedback from shift employees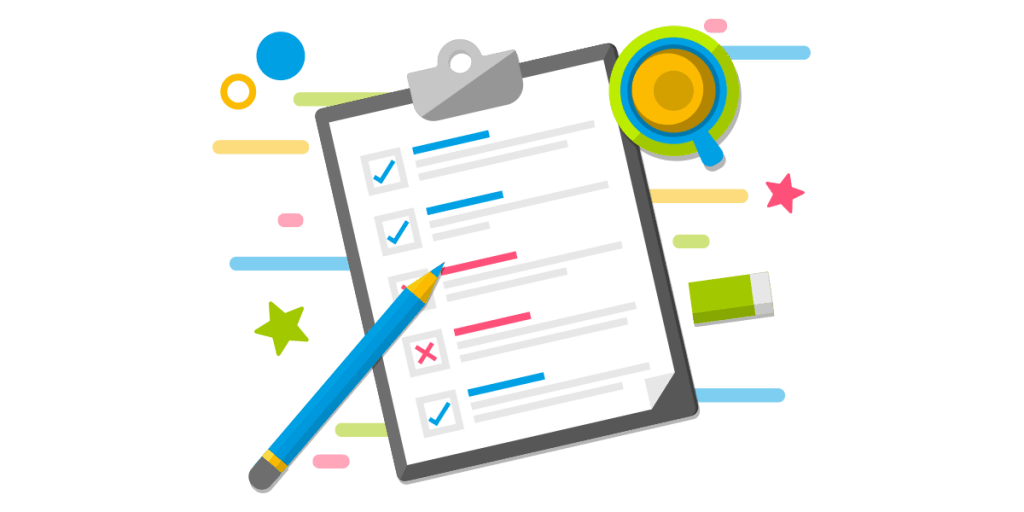 Employees serving customers on the frontline are the best sources to collect feedback. That's because they're the one's dealing with customers and better know what works best for them and what frustrates them the most. Cherry on top: They get to hear the instant feedback customers have.
Now, in an attempt to reduce customer effort, you need to take your frontline staff in the loop and act on the feedback they have. An even better idea is to provide them with a logging app where they can just keep on saving and sending feedback to the management in real-time.
Tip # 5. Empower your employees
Having empowered employees is directly proportional to having satisfied customers. These employees will not fear to go out-of-the-way to provide good experiences to customers. If you want to minimize customer effort, give your employees the freedom to make instant decisions. There's a simple rule: high employee effort = high customer effort.
Conclusion
Lower customer effort fabricates customer loyalty and drives businesses forward. Customer Effort Score (CES) along with other customer satisfaction metrics helps companies improve customer experience, improve customer loyalty and retention.
Measuring CES is a great approach but to leverage the results, try measuring NPS and CSAT as well. It will give you more actionable insights into CX and help you grow.
GroHawk makes it easy to design and collect customer feedback. Book a demo now to walk through all our features!
Why reduce customer effort?
Reducing customer effort will lead to higher customer satisfaction level and consequently, better retention. In essence, by reducing customer effort, you're increasing customer loyalty.
What can good customer service reduce?
A good customer service reduces customer's effort for the kind of service they expect to receive. Reduced customer effort = Higher customer satisfaction!
How to reduce customer effort?
Rectification comes after identification. The first step in reducing customer effort is to identify where your customers are exerting the most effort. Then work on to simplify the user experience by changing design, layout and increasing efficiency in processes.