Creating WOW moments is at the heart of delivering unrivalled customer experiences in 2020. But what are WOW moments? How do we deliver them and why should they be delivered?
Here, we tackle all those questions and more. Let's get straight into it.
What are WOW Moments?
Everybody loves to get surprises – right?!
WOW moments are created when you compel your customers to feel "wowed" by providing an extraordinary customer experience. Going the extra mile for your customers when they least expect it creates a unique, special moment.
WOW moments are remembered and cherished. They are the glue which keeps customers loyal and engaged with your brand and prevents them from shopping elsewhere.
Why a WOW Moment?
Reality check. Nobody remembers standard, mediocre service. Do you remember vividly the last time you went into a store and bought bread?! Chances are no. The moments that truly stick with a customer are either strikingly terrible or just simply amazing. Whilst we don't promote the former, the latter is definitely what we want you to create – amazing experiences. Because memorable moments get talked about, spread around, and shared like wildfire.
By creating WOW moments, you will inspire your customers to promote your brand. You turn them into loyal customers who now have an emotional connection to your company. This will ultimately lead them to become your advocates. They promote you free-of-cost, and we already know how effective word-of-mouth marketing is.
People trust those who have prior experiences to share. Customers who are super happy with your service who are armed with a WOW story to tell will excitedly recommend you to their friends and family. This is why creating wow moments is a valuable source of building client trust and driving active referrals.
But don't be daunted by the pressure to stand above the rest, customers have multiple brands they will rave about every day, you just need to make sure you're tapping into their expectations and then exceeding them. The last bit is the key – exceeding them!
Download Our Free WOW Moments Checklist Here!
Start creating WOW moments in your business today.
4 Ways to Create that Wow Moment for your Customers
Below we take a look at the pillars of what it takes to deliver a great WOW experience.
Be Proactive!
Just because you know you're capable of great things doesn't mean that customers will come running and opening up pathways for you to create 'WOW' moments. You have to put some effort in and actively seek moments to over-deliver!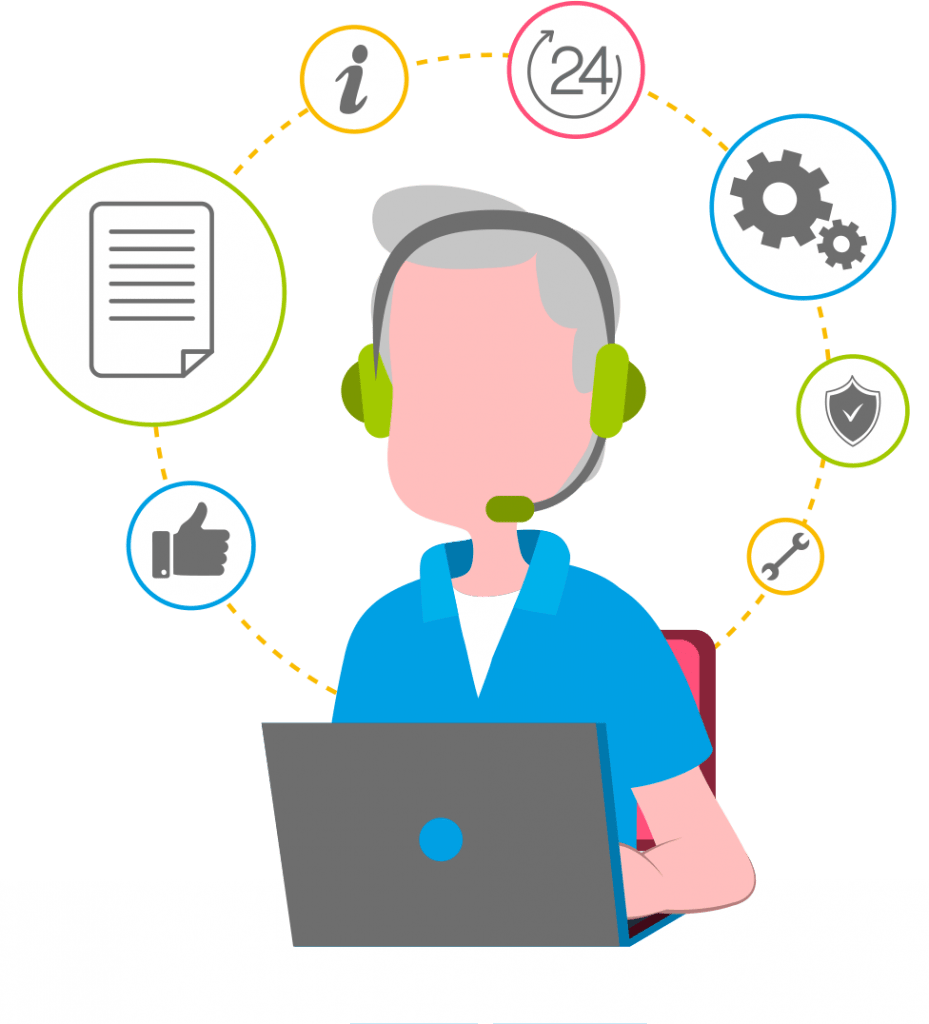 An excellent place to start is by asking and listening. Create easy ways for customers to share their opinions with you and give feedback on your services. This helps to lay a nice foundation to build upon and draw inspiration from. When your team members start to listen, opportunities will become immediately visible.
Some larger companies set aside budgets solely for random acts of kindness. Actively look for opportunities to make your customer's day and jump on chances as and when they occur. Find out where your customers live online and watch what they're saying about you. If they give you a stupid request just as a joke, why not surprise them by granting it? This reveals your human side by showing you care.
Invest in WOW People to Create a WOW Moment
It's not easy to create a 'WOW' moment if you're a disengaged, disgruntled employee who would rather be anywhere else than at work. That's obvious, right? It's imperative that we invest in people that are genuinely passionate about your brand and industry, and this will shine through to your customers.
But it doesn't stop there. Once you've hired positive people, your leadership team must still ensure they are continuously engaged. Do they understand your company's vision and why it is important to your community of customers that you deliver the great service you do? They need to understand and believe in your vision and mission.
If an employee truly wants to make a positive impression and grow with your business, they're more likely to contribute ideas that will dazzle both you and your customers. This may mean paying that little bit extra, but since your staff are the front-line of your business, it's a worthwhile investment to make!
Empower Your Employees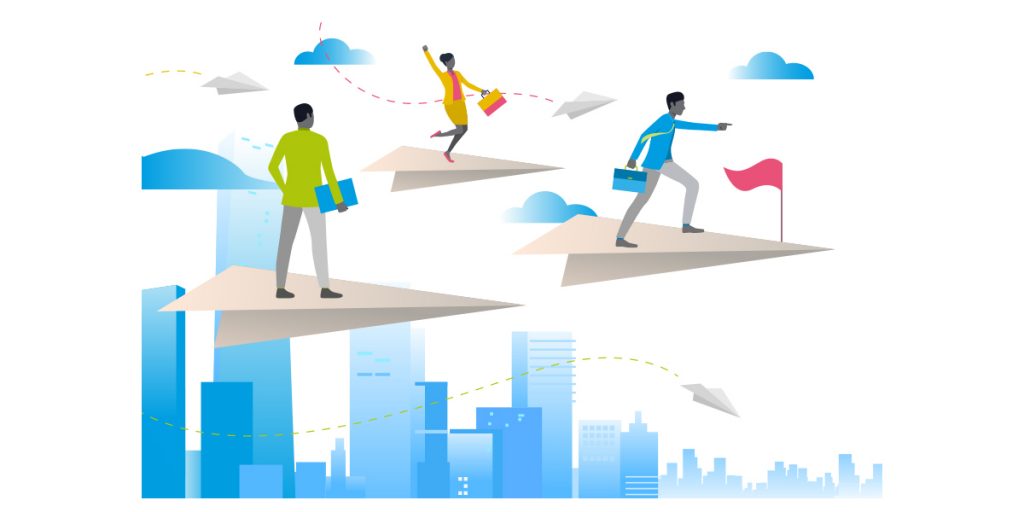 Want to give your customers something personal and unexpected? Now that you've invested in the right staff, give them the freedom to create 'WOW' moments on a whim. As long as they're not rinsing your budgets, your team will be best placed to create an impact as they ultimately interact with customers the most often.
Give your staff the flexibility to get creative; arrange weekly meetings where they can brainstorm ideas and inspire one another. Diversification is often the key to being memorable because you will be continually surprising your customers. Mix it up and don't let it become predictable, else you lose that "WOW" feeling.
Empowered employees perform better at work and tend to drive referrals as well! Check out more benefits of motivating employees here.
Don't Treat a Customer Like a Customer!
Sounds strange huh? Think about it; if you treat all your customers like they're the same, then they will leave feeling that way – like a name on a spreadsheet.
Treat and respect your customers as individual people. We cannot stress this enough. Identify what is unique about each customer you interact with and draw attention to it. No, that doesn't mean you can comment on their questionable fashion sense, but DO compliment them on their individuality.
Whether that be their sense of humour or personal tastes. Small acts like this show that you pay attention to them and that will make your customers feel valued. Remember – there's a reason people like to have their name on things! See how Starbucks would take something so generic as coffee, but personalise it with your name on the cup?
You can even go as far as treating your customer like a friend or family member. If you saw your grandmother walking to her car in the rain without an umbrella, what would you do? Race over to lend her your umbrella perhaps? Offer a lift? If a friend were nervous about a dental appointment, you'd perhaps distract them with jokes or stories to put them at ease. These displays of compassion will go a long way with your customers for the very fact that you are a stranger treating them like a friend. It's unexpected and a wow.
Examples of WOW Moments
To give you a better understanding of what and how WOW moments should be delivered, we have pulled together a few of our favourite WOW testimonial stories.
I had a technician out to my house today. The guy was great. He checked everything and replaced some cables and splitters as I requested. As he was leaving, he noticed my hall bulb wasn't firing. Without hesitation, he jumped up on his ladder fixed and fixed the wiring. He didn't ask for a penny extra and just smiled and wished me a good week ahead. I will definitely be using him again for any future electrical work
In the review cited above, we can clearly see why this situation was a wow moment. The technician went above and beyond his "job". He was human and just did what felt right. It didn't cost him anything in extra time or materials but left his client feeling super engaged and loyal.
WOW moments can be crafted by practising empathy, friendliness, and showing courtesy – in other words, be human!
Let's look at another example:
We decided to move electronic equipment around in our entertainment centre this morning, but I was worried about messing up our HDTV cable box if we shut down the power. I placed a call to customer service and waited a few minutes on hold until Page came on the line. She was knowledgeable, friendly and PATIENT! She walked me through the procedure and even waited a few minutes for my husband to find a longer cable to connect the TV to the cable box. Within 18 minutes Page had us up and running! Thanks to Page for the great service!
As you can see, having the right people in your team, who are sufficiently empowered to go above and beyond to deliver great customer experience can turn an annoyed or anxious customer into a life-long advocate of your brand.
Here's another story:
I just got off the phone with Craig. I was pleasantly surprised to get a real person to speak with so quickly. Craig was very professional but also humorous and patient. He helped us locate the source of our phone buzzing–he is sending out a technician tomorrow–NO CHARGE! Then, instead of transferring me to another person, he was able to help me with my billing questions, stating he wanted to make me "a happy customer." Well, he certainly accomplished that very well. Thank You, Craig!
Craig has been an exceptional employee in this case. But he wouldn't be able to do so if the company didn't ensure its employees are empowered to adapt their role to best serve their clients. He clearly had the flexibility to offer a free technician visit and this led to a great feeling for the client.
Check out more ways of providing exceptional customer service here.
Key Takeaway
All in all, the best 'WOW' moments happen when your customer is the complete focus of attention and treated like a truly valued human being, not just another name on a spreadsheet. If you can create such experiences, then it's almost guaranteed it will be shared.
Here's to creating a WOW world, with WOW moments!
P.s. We'd love to hear your WOW Stories, so tweet them to us at @GroHawkApp
Download Our Free WOW Moments Checklist Here!
Start creating WOW moments in your business today.
Why create a WOW Moment for customers?"
Every business wants to differentiate from its competitors to gain a better share in the market and generate more profits. Creating a WOW moment means that you are exceeding customer satisfaction and in turn, gaining an edge over other similar companies in the market.
What does it mean to WOW a customer?
It means providing service that will ultimately make a customer think or say 'WOW!'. For instance, the sentiment, "Wow! They sent me a gift hamper on my birthday!" is something not every company does to enhance customer satisfaction. Wow moments give you a competitive edge over others in the market.
What is a WOW factor in customer service?
WOW factor is just like a pleasant surprise that a customer does not expect. Exceeding customer expectations is what leads you to win their hearts and make them your loyal customer for a lifetime.
What can I do to WOW my customers?
When you do something delightful that another person is not expecting, you certainly wow them. E.g. you go to a salon to get a haircut. It will definitely surprise you if you get an additional head massage free with the haircut! It is not just about giving complimentary things to wow a customer, and you can create wow moments using many other ways that are presented in this blog.
Is impressing the customer and wow-ing them the same?
Yes, impressing a customer is the same as wow-ing them. Customer representatives have to make sure every customer goes back happy and that they make their day. Impressing a customer is not that difficult, it just takes a few out-of-the-way steps and your task is done!